Bamurru Plains
Top End, Northern Territory
Discover life on the coastal floodplains of Australia's extraordinary Top End.
The true luxury of Bamurru Plains is its location, a safari-style lodge with exclusive access to 300 km of floodplains and savanna woodland on the Mary River, bordering Kakadu National Park – dual-listed on the UNESCO World Heritage List.
The area is home to one of the largest crocodile populations in the world, and the annual migration of over one hundred thousand magpie geese is a sight to be seen. 
Each day is different at Bamurru Plains, with a profusion of bird and wildlife parading the property right at your very doorstep with an intimate view from your lodgings.
Cool down on the balmy afternoons and starry evenings with a dip in the pool overlooking the floodplains.
To learn more and book...
Safari-style accommodation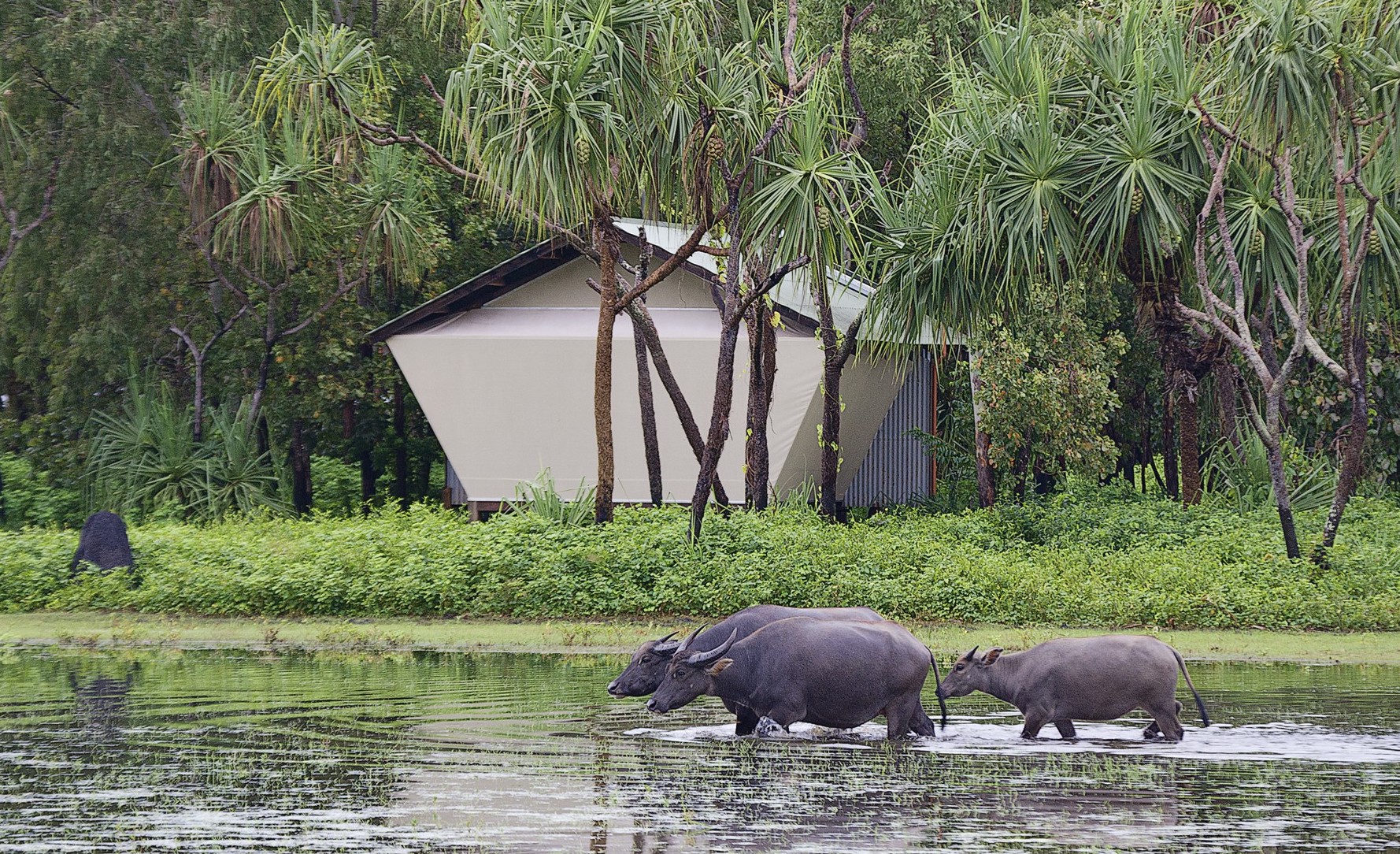 Spacious and cool, each of the nine safari bungalows are built on stilts overlooking the floodplains frequented by a myriad of bird and animal life. Mesh screens serve as your walls on three sides of your Safari Bungalow providing an experience in which you can hear, see and almost touch the wilderness around you.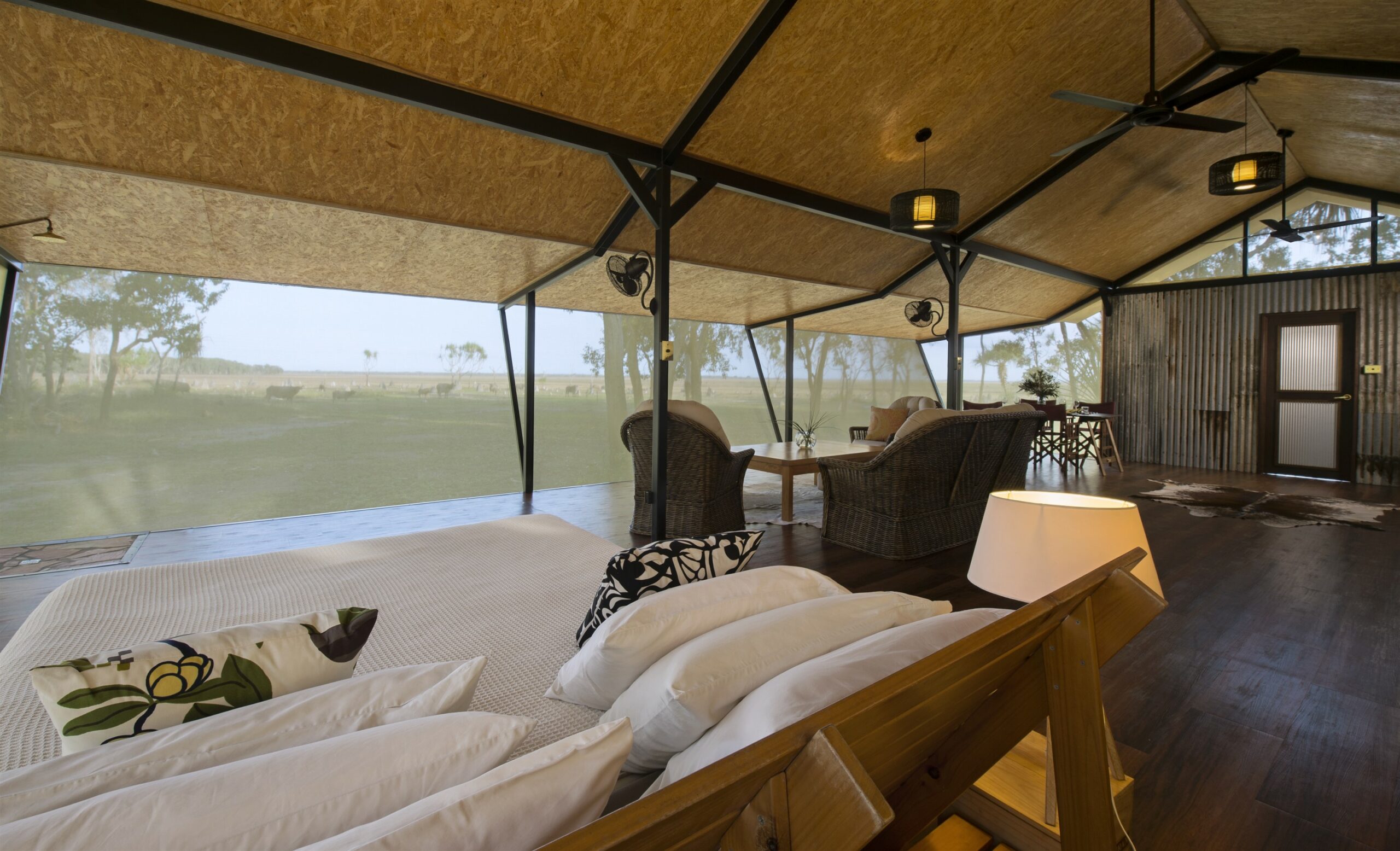 Our largest safari bungalow is the Kingfisher Suite with expansive floodplain views through Bamurru's trademark ceiling to floor mesh walls. It really does feel as if you are right amongst it with an intimate sense of connection to the wildlife and wilderness outside.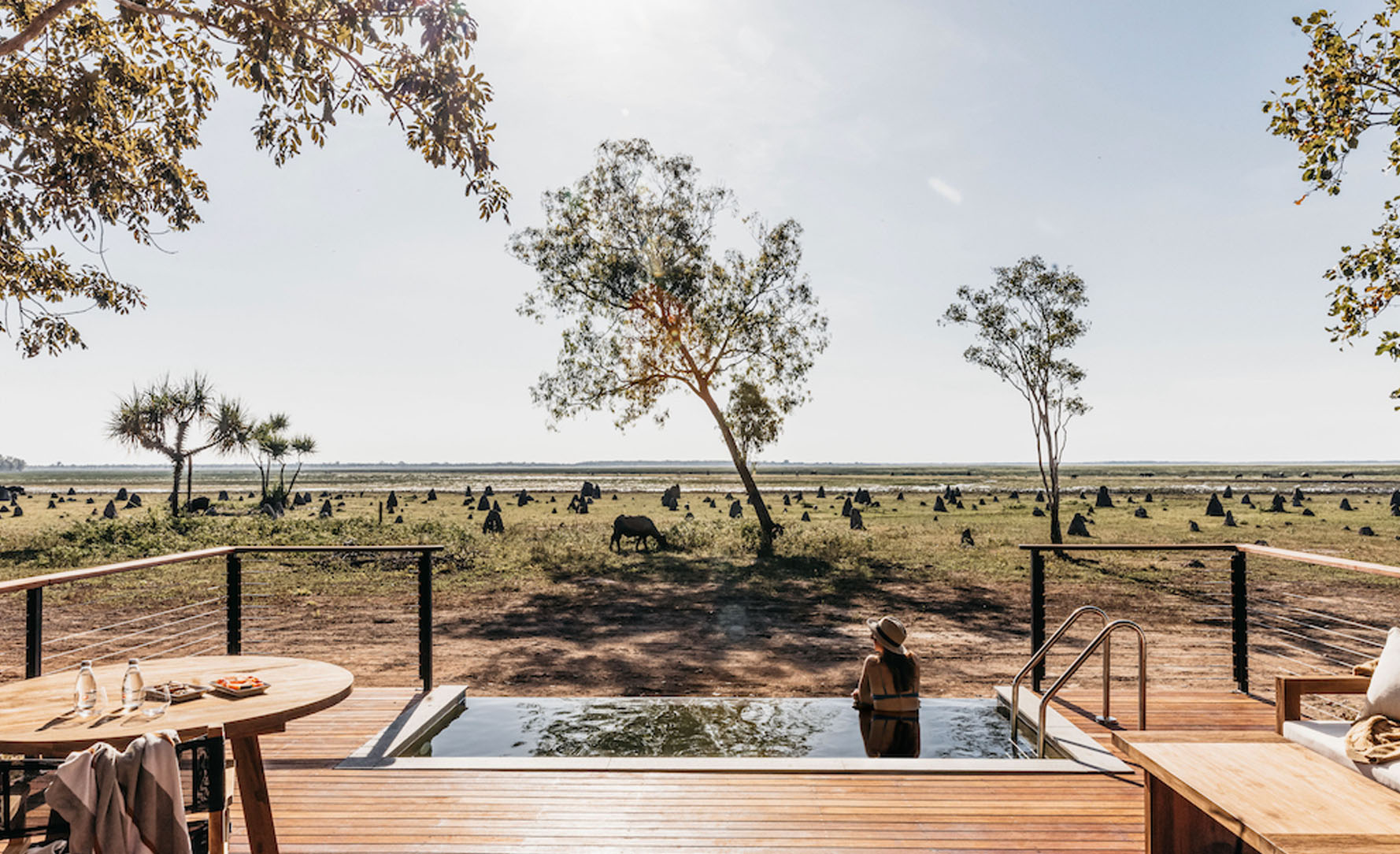 Our newly launch Jabiru Retreat is ideal for small groups, families or guests who prefer more space and privacy. The retreat accommodation consists of two safari-style bungalows connected via a raised walkway leading to a private plunge pool and lounging deck overlooking the floodplains.
All-inclusive accommodation packages include gourmet meals, unlimited beverages and shared daily safari activities.  Day trips to Kakadu National Park, and other exclusive day trips can be arranged by our reservations team.
The Top End is a place of climatic extremes, spectacular storm skies and an annual cycle of environmental rebirth.
Bamurru Plains is located on the edge of the Mary River floodplains, just a short distance from the coast, and bordering Kakadu National Park.
Here you'll experience a beautiful wilderness region and its prolific wildlife and birdlife.  At night no other lights shine out; the only sound is the deep chorus of the Australian bush – various frog species, barking owls and the occasional dingo.